Reading Time:
3
minutes
What is it?
It's one of them there crossovers, which basically means its a regular family transport with a bit more SUV-type space and the styling of something you might expect to go off road.
The Juke came about via the success of Nissan's Qashqai and was launched just under 10 years ago as a smaller alternative and with stand-out styling that has proved to be polarising – you either love it or hate it.
It would seem, however, that there is more love for the Juke as it has sold pretty well over the years and the latest version is the most practical of them all.
What do we think?
Things have certainly moved on since the first Juke was launched. While the original was ground breaking in many ways as a small crossover, it just felt cramped, particularly in the rear seats, while the boot couldn't have been much smaller.
Now the car is much bigger inside and two adults can now fit comfortably in the rear while you can actually get your golf clubs into the cargo area.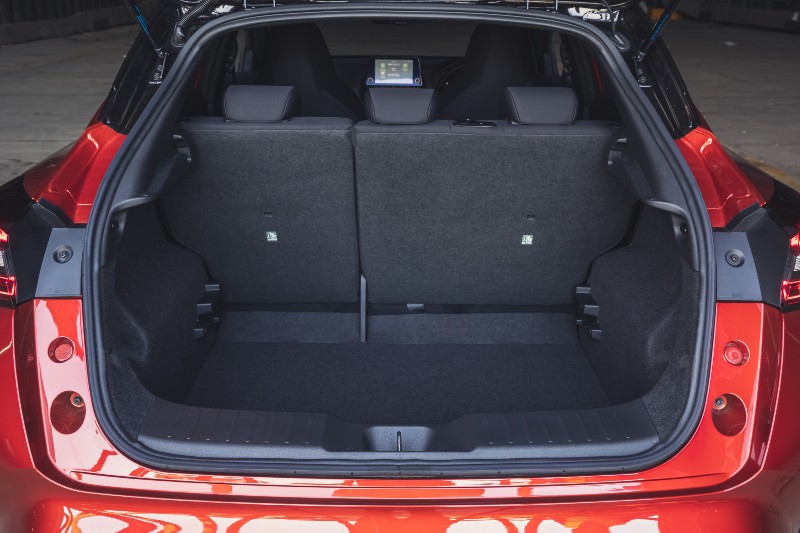 What's impressive is that Nissan has done this with better packaging rather than making the Juke bigger and heavier. While the wheelbase has grown, the length hasn't so it retains its attraction of being easer to park and maneouvre around town
The design has been updated but remains distinctive while under the skin it shares a lot of its mechanicals with Nissan's Micra and Renault's Clio. It uses a three-cylinder petrol engine – there are no other choices – which drives the front wheels, there is no 4×4 option.
That three-cylinder unit produces 117bhp and sounds predictably fussy although it does perform pretty well thanks to 148lb ft of torque – available for around 25 seconds on overboost. As with all three-cylinders it does run out of oomph quite quickly.
Under reasonably hard acceleration, you can tell it's a three-pot but once in the cruise the engine does sound and feel quite refined.
Suspension feels firm enough to give you confidence on corners without making the ride jarring, although it does feel a little 'jiggly' on poor road surfaces – and there are a lot of those around.
Go for the top of the range versions and there's bags of equipment to play with including adaptive cruise and blind-spot alert plus surround-view cameras for parking and reversing.
The lane assist does seem over-sensitive and even manages to send out alerts even when there are no actual road markings on the country lanes.
Our test came with DCT auto transmission which did struggle occasionally on loose or muddy surfaces on those country lanes requiring a hefty shove on the accelerator followed by a jerky start-off
Inside, the cabin comes with padded materials while the seats,  dashboard and door panels can be specified in bright colours and the Juke is pretty well connected – it can even send messages to your phone.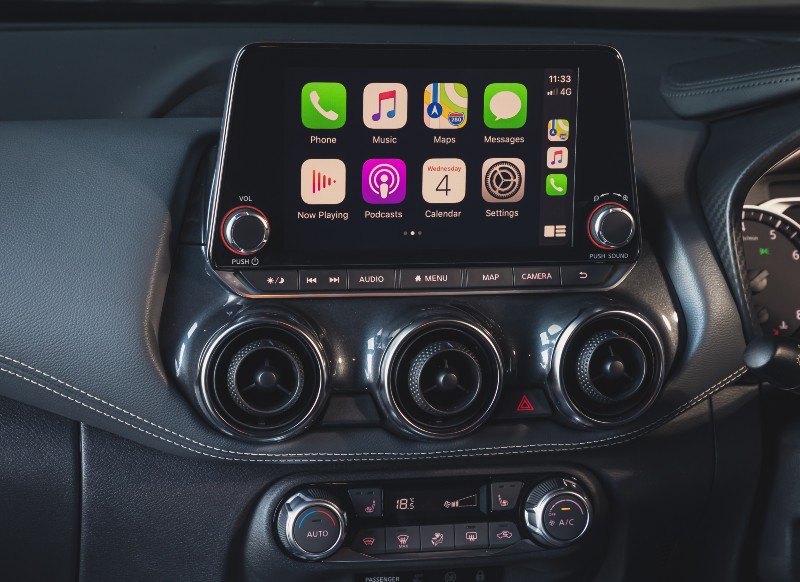 What's particularly impressive for this class of car is a Bose sound system that includes directional speakers in the front head restraints.
Prices start at £17,395 while the top of the range Juke is the  Tekna +, which has all the options as well as allowing customised exterior and interior work.
Nissan Juke Tekna +
P11D Value, £23,895 (as tested)
Small five-door crossover
Engine: 1.0-litre three-cylinder turbocharged petrol
Power/torque: 117hp/148lb/ft
Economy: 43.8mpg (on test)
CO2: 118 g/km
Performance: 0-60/mph, 10.4 secs/111mph