Reading Time:
2
minutes
THIS is a special award given by the editor to recognise a valuable contribution by a manufacturer to the SME sector in the SME Company Car of the Year Awards 2016.
It is the first time we have presented this award, which goes to Volvo for its innovative Co-Pilot programme.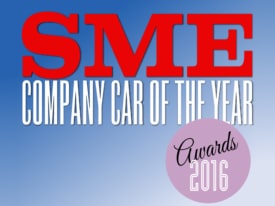 Co-Pilot deals with the thorny issue of SME duty of care – looking after drivers and preventing crashes.
It's an area that's often overlooked by small businesses in the provision of business cars to their employees, but it's essential to running safer and less expensive company cars; most accidents are due to driver error.
And that's where Co-Pilot comes in. It offers free professional advice to SMEs worth up to £495 for local businesses buying or leasing their first Volvo.
Working in conjunction with Fleet 21 – Volvo's driver risk consultancy firm – Co-Pilot provides risk management and consultancy services.
Volvo Co-Pilot Programme includes
A fleet policy drawn up by legal experts;
Driver licence checks
Driver handbooks; and
Online risk assessments for up to 20 drivers.
"Volvo's offer to small businesses is practical, innovative and mould-breaking in the SME sector. Co-Pilot provides real expertise in an area where SMEs have little knowledge or expertise and provides a
professional framework for running company cars," commented editor Ralph Morton.
"And that's why it gets my special recognition award.
"Volvo has done something different that will make a real difference to all small businesses and small fleets taking up the Co-Pilot offer. And is part of Volvo's ambitious mission to ensure that by 2020 nobody will be injured or killed in a new Volvo."
The SME Company Car of the Year Awards 2016 are supported by Fleet Alliance.