Citroen Berlingo Electric
The Berlingo comes as a van or a people carrier and it's eye-catching looks are complemented by a well equipped interior. The new Citroen Berlingo went on sale in 2018 and is Citroen's best small van to date and available with 650kg, 950kg or 1000kg payload and either standard M or Long XL wheelbase. Range is around 170 miles
The Citroen e-Dispatch as the longest range of any electric van on sale in the UK, with up to 205 miles possible if you choose the version with the 75kWh battery, and an impressive fast charge up to 80% in 30 minutes.
It's identical to the Vauxhall Vivaro, Peugeot Expert and Toyota Proace electric models aside from interior trim and badging.
Available as a panel van and chassis cab or as a passenger minibus. The E-Ducato panel van comes in three lengths and three heights, and the chassis cab comes in four lengths. 
There are two battery sizes, a smaller 47kWh battery pack and a larger 79kWh battery pack. two gross vehicle weights (GVW), and two trim levels, .
Using a 50kW DC rapid charger of the type found on the public charging network, it will take 30 minutes to add 60 miles of driving range.
Plenty of choice with Ford's E-Transit, which will be available in up to 25 different sizes, weights and body variants. It has a range of up to 217 miles. The battery is mounted under the floor with a usable capacity of 67kWh. The E-Transit also features both AC and DC fast charging: an 11.3kW on-board charger allows a slow charge in just over eight hours, while DC charging at rates of up to 115kW enables a 15% to 80% charge in around 34 minutes. 
Daily Electric can be provided for both a 3.5-tonne or a 5.0-tonne chassis although not for cab or panel van. It continues to use a Sodium Nickel Chloride battery, which it claims is less affected by temperature and weather conditions.  Depending on operating weight and chassis length, the vans can be equipped with one, two or three battery packs, delivering 44 miles, 95 miles or 125 miles of range respectively.
Recent updates to the batteries have resulted in a 20% life extension, and a 100kg increase in van payload. 
A rarity in that the Maxus Deliver 3, the company was formerly known as LDV, comes as an electric van only. It is also unusual in size, sitting between typical small vans and medium vans. A long-wheelbase chassis cab is also available for use in bespoke conversions.
It comes with a choice of two battery sizes, 35kWh and 52.5kWh.
Mercedes-Benz eSprinter L2
Large panel van with a relatively small 55kWh battery which means it suffers in terms of range against most of its rivals
Mercedes obviously has the 'last-mile' delivery customer in mind, covering short distances, but with a requirement for a lot of carrying capacity. Good for city deliveries in particular.
The Vito slots into the Mercesdes-Benz electric van line-up below the eSprinter and above the forthcoming smaller eCitan.  It has a 114bhp electric motor and a 41kWh battery. Like the e Sprinter the Vito is aimed at last-mile deliveries where carrying capacity is more important than range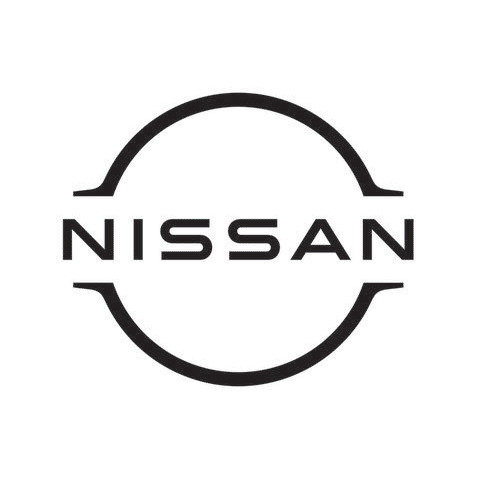 80kW Acenta Van Auto 40kWh
The Nissan e-NV200 has been a good seller for the brand and the electric version has continued even though diesel versions have been replaced.
First launched in 2014, the e-NV200 has consistently been near the top of the electric van sales charts thanks to a combination of one of the largest load spaces of any small van and zero-emissions transport for businesses. At its best when operating around towns and cities.
Panel Van Long Length Professional Premium
Peugeot has opened orders for the new e-Partner. Based on the award-winning  Partner, the all-electric version is available in Panel Van and Crew Van configurations and in Standard and Long body lengths to suit a variety of needs. The Standard-length measures 4.4m long, while Long variants extend the e-Partner's length to 4.8m – improving load capacity. The e-Partner comes with an identical load volume to the Partner van thanks to clever engineering of the battery underneath the floor. Standard Panel Van variants feature up to 3.9m3 of load space  while Long Panel Van variants increase the maximum load volume to 4.4m3. With a maximum payload of up to 803kg on Panel Van Standard length variants and 751kg on Long variants, the e-Partner is ideal for small and large fleets alike. Crew Van models of the e-Partner come with a second seating row, increasing the maximum number of passengers to five. It features a 50kWh battery connected to a 100kW (136hp) electric motor and achieves a range of up to 171 miles.
100kW Electric Vehicle 50kWh Shine Auto
The latest Renault Kangoo ZE has a range of around 120 miles and features a new 59bhp electric motor and the entire electrical system has been upgraded to support fast-charging from a single phase 7kW charger. The Kangoo ZE is available as a standard-length van, a Kangoo ZE Maxi long-wheelbase version or a Kangoo ZE crew van variant with room for up to five people.  
E-TENSE Performance Line Automatic
There are a few small EVs around but this one sets itself apart as a premium compact, wrapped in small, SUV-style package. In terms of price and size think Hyundai Kona or Kia e-Niro – butwith added French style
The all-electric Vauxhall Vivaro-e is available in two trim levels, Dynamic and Elite, two lengths, L1H1 and L2H1, two bodies, Van and Double Cab, and two battery sizes, 50kWh and 75kWh.  Vivaro-e is based on the EMP2 multi-energy platform with exactly the same load volume ability as the internal combustion engine Vivaro. Payload is best in class, up to 1226kg, and, uniquely in the market for all-electric LCVs, Vivaro-e is capable of towing up to one tonne. 
The electric motor produces 136hp (100kW) with a powerful 260Nm of torque. Two battery sizes are available. 50kW offers 144 miles of all-electric range in WLTP conditions (this includes ½ payload). The larger 75kW battery offers 205 miles of range.
Volkswagen Abt e-Transporter
ABT is the family name of the company that converts VW's Transporter into an EV and it is  sold via VW Commercial Vehicle dealers and fully supported as an official VWCV product. ABT takes a standard production vehicle and replaces the diesel engine under the bonnet with an 83kW (110hp) electric motor and the fuel tank with a 37.3kWh lithium ion battery pack.
Biggest issue is a driving range of just 82 miles.
VW found that Crafter drivers typically cover 40-60 miles per day making between 50 and 100 stops. As a result, the e-Crafter uses the the same 35kW lithium ion battery from the e-Golf giving a range of around 107 miles and the capability  to be recharged to 80% from a 40kW DC combined charging system in around 45 minutes.