50 quattro Sport 230kW Auto
Like the e-tron 55 quattro, the new e-tron 50 is engineered to raise electric mobility to an entirely new level. Its 71kWh battery and two electric motors will deliver a range of up to 186 miles – so comfortably enough for the daily commute. On longer journeys, you can take advantage of the car's 120kW charging capacity: by delivering an 80 per cent charge in around 30 minutes, a fast-charging station will have you on your way again in the time it takes for a coffee break.
55 quattro S Line 300kW Auto
Within a year of launching the first e-Tron, Audi launched the 55 quattro. Through various modifications to the braking system and drivetrain, it has managed to squeeze 13 miles of additional range from its e-tron 55 quattro electric SUV. This means it can now go a total of 250 miles on a single battery charge, making it perfect for short daily trips and long-distance journeys alike. All newly produced e-tron 55 quattro models benefit from these upgrades.
With four doors and four seats this is a good, low emission, economical sports cabriolet. Low running costs with no VED payable and congestion charge exempt.
The first fully electric sportscar from Audi has an output of up to 530PS with launch control activated, the e-tron GT quattro launches from 0-62mph in 4.1 seconds; the 646PS RS e-tron GT achieves it in a staggering 3.3. With separate motors driving each axle, power is evenly distributed. And with adaptive air suspension, rear wheel steering, sports differential and electronic torque vectoring all as standard on the RS e-tron GT.
Audi's first compact, fully electric SUV. Available in two body styles, the Q4 e-tron and the Q4 Sportback e-tron. Versatile and agile all-rounders with surprisingly good interior space, comparable to a full-size SUV. 
The i3 has played a big part in bringing EVs into the mainstream with its distinctive looks and great performance. Latest versions come with larger, more efficient batteries and a range of up to 160 miles.
80kWh Premier Edition 210kW Auto
Electric version of the SUV based on the BMW 3-series. The battery is a modest 80kWh which might not be as big as some rivals but the car boasts a WLTP range of an impressive 285 miles while it will also accept a 150kW charger.
83.9kWh eDrive50 Sport 250kW Auto
New four-door, all-electric gran coupé due to be launched soon priced from £51,905. The eDrive40's rear-mounted electric motor is rated at 335bhp, and 0-62mph in 5.7 seconds is claimed, top speed is and WLTP range is 367 miles.
77.6kWh xDrive40 Sport 240kW Auto
New electric SUV flagship set for launch later this year. Two models will be available in Sport and M Sport trim. Claimed range is more than 249 miles from its 70kWh-plus battery, which can be charged at up to 150kW.
Citroën e-SpaceTourer Business
Electric 50kWh Business M 136 Auto 8-seat
All the qualities of Citroën SpaceTourer are now available in a fully ëlectric version. Up to 80% vehicle charge may be achieved in 30 minutes from a 100kw rapid charging station. Inside each seat backrest folds separately, including the front passenger seat. If necessary, the rear seats can easily be removed to create a completely flat floor and take advantage of the vehicle's exceptional space.
100kW Electric Vehicle 50kWh Shine Auto
New C4 brings together the best of Citroën technology. It features the innovative suspension with Progressive Hydraulic Cushions, which absorbs all the minor imperfections in the road providing supreme comfort and a flying carpet effect, for the benefit of on-board well-being. Its compact dimensions ensures its dynamic ability, whilst generous interior space provides plenty of room for all passengers.
E-TENSE Performance Line Automatic
There are a few small EVs around but this one sets itself apart as a premium compact, wrapped in small, SUV-style package. In terms of price and size think Hyundai Kona or Kia e-Niro – butwith added French style
ACTION Electric 24kW 93hp Auto
The retro-styled 500 has been a game-changer for Fiat over the past few years and it keeps up with the times with an all electric version. While range is not the best in class, it can fast charge quicker than most rivals.
75kWh Standard Range RWD Auto
The new king for Ford, and all manufacturers, is SUV – and electric. And Ford has come into this area with a big bang, the Mustang Mach E. A big muscle machine, albeit a quiet one, with an iconic name and a very affordable price.
The Honda e is the brand's first mass-market, pure-electric car, high on technology and a great city car. Honda e has everything to make city/town driving effortless. 
A range of almost 300 miles which rather puts paid to range anxiety. It's also a very comfortable and practical SUV, plenty of room for five adults – as long as they aren't travelling with too much luggage. It gets its range thanks to a large 64kWh battery, the likes of which only seen previously on more expensive EVs from Jaguar or Tesla
38.3 kWh Premium 136PS Auto
It's price tag takes it beyond the Government's £35,000 threshold to qualify for an EV grant, but surely that's negotiable. Well put together compact crossover.
Being electric and an SUV, Jaguar's first full EV presses all the right buttons in terms of motoring trends. Good range, powerful and comfortable
Price just creeps in under the Government's £35,000 EV grant threshhold. While it shares a platform with its Kia e Niro stablemate, the Soul's distinctive looks set it apart from the mainstream stying
It's the Company Car of the Year in the 2021 Business Motoring Awards. The all electric Kia e-Niro wowed the judges with its combination of style, equipment, EV range and, most important, tax advantages.
This model arrives in the UK in the autumn with the promise of some sporty performance including an acceleration time of just 3.5 seconds. It also claims to add more than 200 miles of range in just 20 minutes of charging
Lexus has been leading the way with hybrid so it's a little surprising that it has taken so long to bring out a full electric model, but it's a good one. Compact Crossover although not the best in class when it comes to range
Mazda's first all-electric car, range is adequate at 124 miles but it makes the car ideal as a commuter or shopping trolley. Certainly on the plus side is a charging time of just 6 hours from a home wallbox charger – and it qualifies for the Government's EV grant.
EQC 400 Sport 408hp 300kW Auto
Mercedes' first mass-market all-electric model up against premium EVs from Jaguar and Audi.  A driving range of 255 miles and has a smart battery system which reacts to the driver adding a charging point to the sat-nav by bringing the car into battery-saving mode and conserving power.
EQV 300 Sport 204hp 150kW Auto
One of the first all-electric MPVs on the market, a luxurious people carrier with a range of 213 miles. That is likely to come down the more you load the vehicle with people and luggage – weight is the EVs main enemy. It will recharge to 80% in 45 minutes at a  100kW public charging station.
EQA 250 Sport 190hp 140kW Auto
The first fully-electric compact SUV from Mercedes with a great range of just over 300 miles which is best in class. It can be recharged from flat to full using wall box or public charging station in less than six hours.
Mercedes-Benz eVito Tourer
100kWh 150kW FWD PRO L2 AUTO
The eVito is the first full production electric van from Mercedes as well as the first medium-sized electric van of any kind to become available in the UK. Others have arrived since, most with a better range than the e-Vito.  Still a good city delivery van This means it produces zero emissions in motion, making it suitable for ultra-low emissions zones and exempt from the London Congestion Charge.
One of the most affordable family SUVs around with a range of practical features, storage space and an impressive all-electric range of over 160 miles.
Versatile EV with good range. Recharge when connected to a 50kw rapid-charger it can recuperate up to 80% charge in 50 minutes. 
The Mini is still a big favourite, it's a brand that's been around for more than 50 years but has managed to stay relevant. Now available as a full electric model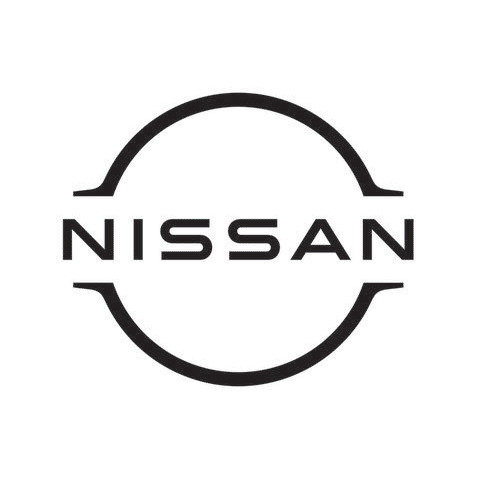 The first mass production EV and now in its second generation. It's much better all round than its predecessor with greater range, better performance and nicer to drive.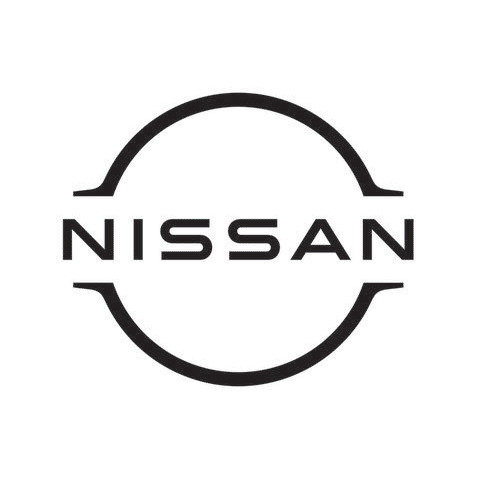 Available as a van or people carrier, entry level comes in just under the Government's £35,000 grant threshold. Also available with five or seven seats. Affordable pricing although the range is not that great.
Electric 50 kWh Allure 136 Auto
Electric version of the popular Peugeot 208 and a rival for the Vauxhall Corsa-E and Renault Zoe. Stylish looks and low monthly lease costs.
Electric 50 kWh Allure 136 Auto
Small electric SUV to rival the Kia e-Niro or Hyundai Kona. It has the looks over the Korean models but not the range. Worth getting the  'MyPeugeot' App which allows you to check the charging status of the vehicle away from the car, as well as pre-set the temperature of the cabin before you get in.
Electric 50kWh Standard Active Auto 8-seat
Something of a rarity, an eight seater EV. Lots of flexibility with this model but beware when fully loaded with people and luggage, weight will drain the battery faster. Great for ferrying groups or doing the school run.
Long range Dual motor 300kW AWD Auto
The result of the collaboration between Volvo and Geely of China, this is a fully electric performance car. Great looks and good range will appeal to those who want something a little different. Can be specced with one or two motors.
You expect performance from Porsche and the electric version of the Taycan doesn't disappoint with 617hp on tap and a 0-62 time of just 3.2 seconds. It's the first first all-electric car from Porsche.
Play R110 Z.E.50 80kW Auto
Renault's Zoe has been around for a few years now and has gone through a nunber of changes. It has moved on from the original which had around 30 miles of range to the current 240+ Compact but surprisingly roomy inside
There used to be a 1-litre petrol version of the Mii, but now it's electric only. Small city car which is Seat's stylish take on the Volkswagen Up! One of the lowest priced EVs with a range of around 160 miles.
Skoda's first electric SUV and it's impressive both in looks and practicality as it's a full seven-seater with one of the best ranges around at more than 300 miles. It's also available in two- and four-wheel-drive configuration. The base model even creeps in just under the £35,000 Government grant threshhold.
Premium 60kW Auto 17.6kWh
Smart was conceived in the 1990s as a small city car and has remained close to its roots, little two seater but very nimble around town. One of the cheapest EVs around but fairly limited on range against many others.
The  first of the premium EVs from an automotive start-up. Modern nd futuristic, the Tesla is almost self-drive ready. Already established as one of the most popular lease cars.
The Model S  was the first premium sports saloon from Tesla and in full performance mode it is electric! It also has the greatest range of any EV. Along with that power comes high tech luxury. As one of the first mainstream electric vehicles, the Model S leads the way in terms of electric and efficiency.
The Model X was the first luxury electric SUVs on the market. Plenty of room for all the family while still offering powerful performance – peak power of 1,020hp equates to a 0-60mph time of just 2.5 seconds. The kids will love that!
Vauxhall Vivaro-e Doublecab
3100 75kWh (136PS) Elite L2H1 Automatic
The Vivaro-e comes with a 6.6m3 maximum load volume and a best-in-class 1,226kg maximum payload capacity, and is capable of towing up to one tonne. With its zero emissions, the Vivaro-e is crucially exempt from current congestion and ultra-low emissions charges comes with a Benefit-in-Kind rate of 60% of the standard van. 
Electric Propulsion SE Nav Premium 11kW 136PS Auto
The Mokka is already a leasing favourite and the addition of an electric version adds another dimension. Stylish and well-priced, the Mokka scores highly in terms of interior with one of the best driving positions in its class.
Electric Propulsion SE Nav Premium 7.4kW 136PS Auto
The Corsa-e is Vauxhall's first full EV and combines the practical and everyday strengths of the top-selling petrol models with an all-electric powertrain. Loaded with technology as well and while it is a compact runaround, a 200+ mile range will get you to most places with little drama.
Vauxhall Vivaro-E Life New
3100 100kW Combi 136PS Automatic
Something of a rarity, an eight seater EV. Lots of flexibility with this model but beware when fully loaded with people and luggage, weight will drain the battery faster. Great for ferrying groups or doing the school run.
Small city car from the Volkswagen group with a nice interior, and easy-to-use infotainment system wrapped in one of the most affordable EVs around. It's range of 160 miles makes it a good choice for the urban commute.
Life Pro Performance 58kWh 204PS Auto
It's the first purpose-built electric Volkswagen. The number '3' signifies the position the model in the compact segment, but it also signposts the beginning of the third major chapter in the history of the German carmaker, following the Beetle and ongoing success of the Golf 
Volkswagen ABT eTransporter 6.1 Kombi
The double-cab version of Volkswagen's mid-sized Transporter and comes with a multitude of loading variations. It can carry up to six people while retaining an impressive cargo capacity in the rear. Take the seats out and it will swallow even greater amounts.
1st Edition 77kWh 204 Auto
Big brother to the ID.3, the The Volkswagen ID.4 is the brand's first fully-electric SUV. Family vehicle with  bags of luggage space and plenty of standard equipment.
Recharge Pure electric P8 AWD R-Design 408hp Automatic
Volvo is gradually electrifying all of its range and while you generally think big, particularly when it comes to SUVs, but the Swedish company has genuinely done a great job downsizing. Compact on the outside, very well kitted out inside, relaxing and comfortable to drive whether its about town or on a long motorway run.